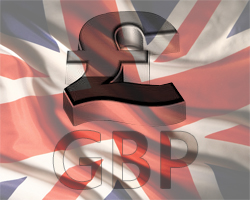 The British Chambers of Commerce (BCC) on Monday revised down its growth forecast for the economy this year, but ruled out chances for a double-dip recession.
In its Quarterly Economic Forecast, the lobby group said it is downgrading the UK's economic growth outlook to 0.6 percent in 2012 from the previously predicted 0.8 percent.
The BCC predicts a growth of 1.8 percent in 2013, unchanged from the previous forecast. The group said it believes that a double-dip recession will be avoided, but that the Chancellor must "pull out the stops" to enable businesses to drive growth in the UK.
"The UK economy faces serious challenges, with problems in the eurozone creating difficulties for exporters, combined with dampened domestic demand," BCC Director-General John Longworth said.
The BCC report noted that the main drivers of UK growth over the next two years will be net exports and business investment. However, debt levels are still too high and the process of de-leveraging will depress demand and will result in a relatively long period of low growth, it said.
BBC said the gross domestic product will record 0.2-0.4 percent growth in the first two quarters of 2012 and will return to more normal rates during 2013.
According to the report, consumer spending will grow 0.8 percent in 2012 and 1.7 percent in 2013, after falling 0.8 percent in 2011. Unemployment will increase to 2.90 million during the first quarter of 2013 from 2.67 million in October-December 2011.
publié: 2012-03-05 04:04:00 UTC+00