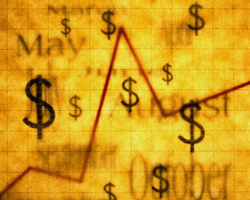 The French manufacturing activity contracted more than initially estimated in March, marking the weakest level since June 2009, data from Markit Economics revealed Monday.
The headline Purchasing Managers' Index dropped to 46.7 in March from 50.0 in February. The final reading was weaker than the initial flash print of 47.6.
Data showed that the PMI was dragged lower by four of its five components in March, namely output, new orders, employment and stocks of purchases, which all fell on the month.
"Coming in even weaker than the earlier flash estimate, March's final French manufacturing PMI data point to an increased risk that first-quarter GDP will show a slight decline," said Jack Kennedy, senior economist at Markit.
publié: 2012-04-02 08:58:00 UTC+00