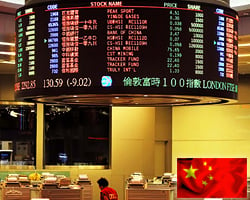 China will continue to prevent risks from property loans as well as risks from local government financing platforms, the China Banking Regulatory Commission (CBRC) said Tuesday.
Risks from real estate loans continued to decline in 2011, the commission said in its 2011 annual report.
The agency also said that the risks from the local government financing vehicles are currently under control.
CBRC said it has built a "firewall" between the banking institutions and a "shadow banking." to prevent credit risks from growing.
According to CBRC, the overall non-performing loans in China's banking system fell to CNY 1.05 trillion at the end of 2011, representing a non-performing loan rate of 1.77 percent, down 0.66 percentage point from the previous year.
The weighted average capital adequacy ratio of commercial banks increased by 0.55 percentage points to 12.71 percent at the end of last year, CBRC said.
publié: 2012-04-24 06:07:00 UTC+00