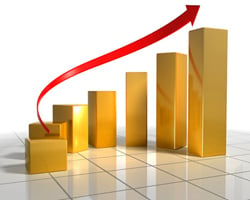 Taiwan's M2 money supply increased from last year in March, owing mainly to faster growth in bank loans and investments, data released by the Central Bank of the Republic of China (Taiwan) showed Wednesday.
On an unadjusted basis, on average the M2 money supply increased 5.05 percent year-on-year at the end of March. The value of currency held by the public advanced 8.31 percent annually, while deposits rose 4.7 percent. There was a 5.3 percent annual growth in loans and investments during the month.
The M1B money supply, which includes currency held by the general public and deposit money, rose 3.47 percent on an annual basis in March.
On a monthly basis, the M2 money supply decreased a seasonally adjusted 0.04 percent at the end of March, while the M1B money supply dropped 0.65 percent.
In three months ended March, on average the M2 money supply increased 5.07 percent from the same period last year, data showed.
publié: 2012-04-25 13:40:00 UTC+00