| | | | |
| --- | --- | --- | --- |
| | EURUSD | 1.2894 | 1.2897 |
| | GBPUSD | 1.5065 | 1.5068 |
| | USDJPY | 101.73 | 101.76 |
| | USDCHF | 0.9689 | 0.9692 |
| | USDCAD | 1.0351 | 1.0354 |
| | EURJPY | 131.18 | 131.21 |
| | EURCHF | 1.2493 | 1.2496 |
| | GBPJPY | 153.22 | 153.29 |
| | GBPCHF | 1.4596 | 1.4603 |
| | GOLD | 1387.45 | 1388.05 |
Canada Producer Prices Jumps by 0.2 Pct in March, on Higher Petroleum, Coal Prices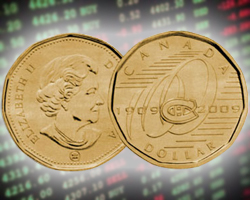 News
Canadian producer prices rose by 0.2 pct in Mar from Feb, on higher petroleum and coal products prices
Raw material prices plunged by 1.6 pct on weaker mineral fuels, missing expectations for a growth of 0.3 pct.
Industrial prices rose by 1.8 pct pushed by a 4.7 pct jump in gasoline prices
Raw material prices dropped for the second month in a row on lower price of mineral fuels.
Crude petroleum prices fell 3.8 pct, the fourth consecutive monthly drop.
publié: 2012-04-30 13:53:00 UTC+00
| | | |
| --- | --- | --- |
| | See also: Current support and resistance levels | |
EUR/USD
GBP/USD
USD/JPY
GBP/JPY
EUR/CHF
AUD/USD
$(this).corner("10px");
Trading Instruments
The best instruments for successful online Forex trading.