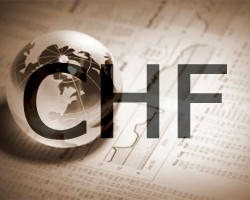 Quotes from RBC Capital Markets:
-The SNB has signaled and repeated its unwavering commitment to the EUR/CHF floor. But though the market believes it for the next 1-3m, EUR/CHF risk reversals show investors believe the floor will break beyond that. We think this underestimates the strength of the SNB's resolve.
-If downside price risks emerge, the SNB's only real tool is to raise the EUR/CHF floor. And if the floor stays where it is, it pays to hold long EUR/CHF (positive 3m carry ~150bps annualised). The floor can last as long as it is compatible with the SNB's mandate of price stability. On October 3 we went long EUR/CHF at 1.2140, with a stop at 1.1980 and a notional target of 1.25.
publié: 2012-05-11 10:28:00 UTC+00