| | | | |
| --- | --- | --- | --- |
| | EURUSD | 1.2929 | 1.2932 |
| | GBPUSD | 1.5122 | 1.5125 |
| | USDJPY | 101.1 | 101.13 |
| | USDCHF | 0.9618 | 0.9621 |
| | USDCAD | 1.0325 | 1.0328 |
| | EURJPY | 130.72 | 130.75 |
| | EURCHF | 1.2436 | 1.2441 |
| | GBPJPY | 152.83 | 152.9 |
| | GBPCHF | 1.4544 | 1.4551 |
| | GOLD | 1383.51 | 1384.11 |
The market manipulations analysis of the GBP/USD by Alexey Portnov for February 16, 2011 2011-02-16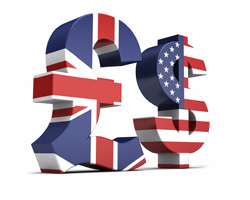 As expected, the pound has not advanced above the 1.6165. At the moment the price is testing this level again for supply. The forecast is the same – a decline to 1.6090, but if the price fixates above the 1.616 level the forecast is cancelled.

Trading recommendations:
- Sell with a target at 1.6090

Show full picture
is taking part in the "Analyst of the Year" award organized by MT5.com portal. If you like his article, please vote for him.
Performed by , Analytical expert
InstaForex Group © 2007-2013

$(this).corner("10px");
व्यापार के उपकरण
विदेशी मुद्रा की सफल ऑनलाइन व्यापार के लिये बेहतरीन उपकरण.