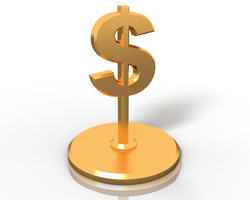 The weekly pivots chart for the AUD / USD pair indicate that pivot points are placed according to the maximums and minimums and the weekly closure of the pair. This chart will enable to place Stop Take Profits or Stop Losses. These Pivot Levels are some sort of a trading map that will allow you to know beforehand the possible increases and declines of the pair.
Therefore, it is recommended to open the short positions at the R1 level and long positions at the S1 level. If the weekly pivot is considered as target, it may be a feasible strategy for swing trading. The strategy can be used otherwise: it is possible to open long positions in S2 positions, and short R2 weekly with S1 or R1 as seen weekly targets or to the pivot point.
_____WEEKLY_____
Weekly - R3 = 1.0774
Weekly - R2 = 1.0623
Weekly - R1 = 1.0548
Weekly Pivot = 1.0397
Weekly - S1 = 1.0322
Weekly - S2 = 1.0171
Weekly - S3 = 1.0096
Show full picture
Gerardo Porras is taking part in the "Analyst of the Year" award organized by MT5.com portal. If you like his article, please vote for him.
Performed by Gerardo Porras, Analytical expert
InstaForex Group © 2007-2013