For the last few days, the InstaForex Loprais Praga Team has seen lots of number fours at Dakar Rally 2021. Ales Loprais and his crew and Praga V4S DKR have been holding fourth place in the overall standings for the last four days. They finished yesterday's stage in fourth place, which also meant fourth starting position for today. In Stage 10, Loprais battled four Kamaz trucks and he finished exactly four minutes behind the winner…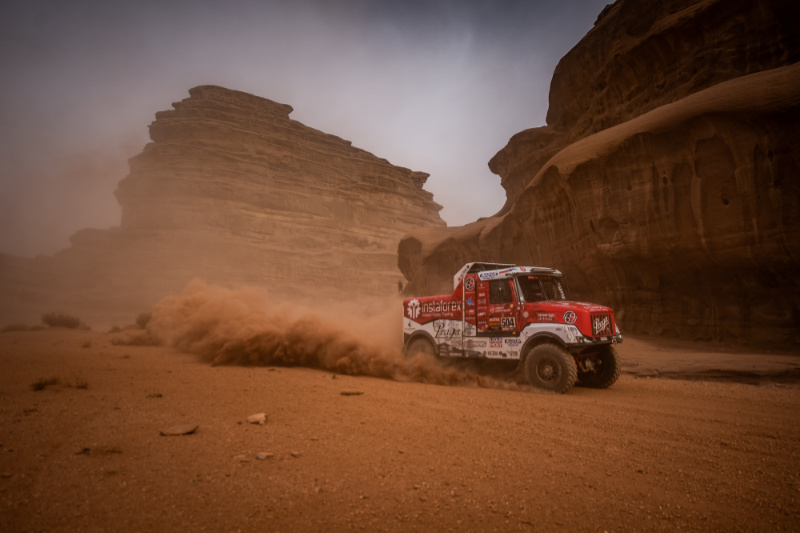 On Wednesday, the Praga truck number 504 with Ales Loprais, Khalid Alkendi and Petr Pokora started behind two Kamaz trucks. Two more Russian trucks followed, in 30-second intervals, right behind. And this 'blue army' managed to keep Loprais, currently their biggest threat for dominating the Dakar podium, at bay.
"I'm sad but there's nothing we could do about it. We started right between Kamaz trucks, two ahead and two behind. And the Russians played cat and mouse with us. They didn't let us go and kept us in their dust. I don't like racing like that," says Ales Loprais after finishing seventh in a stage that led from Neom to AlUla.
The 342-kilometre-long stage marked another tight battle between the trucks. The first seven of them finished within exactly four minutes, so today's special did not affect the overall standings much. Loprais remains in fourth place, losing only 44 seconds to Mardeev today. The gap is still less than eighteen minutes.
"The truck is great. Ales has also a great pace and we did it without a puncture, which is a miracle in so much dust. Today's stage wasn't enjoyable. We're tired of stones, punctures and broken things. I can't wait for the sand," adds Petr Pokora.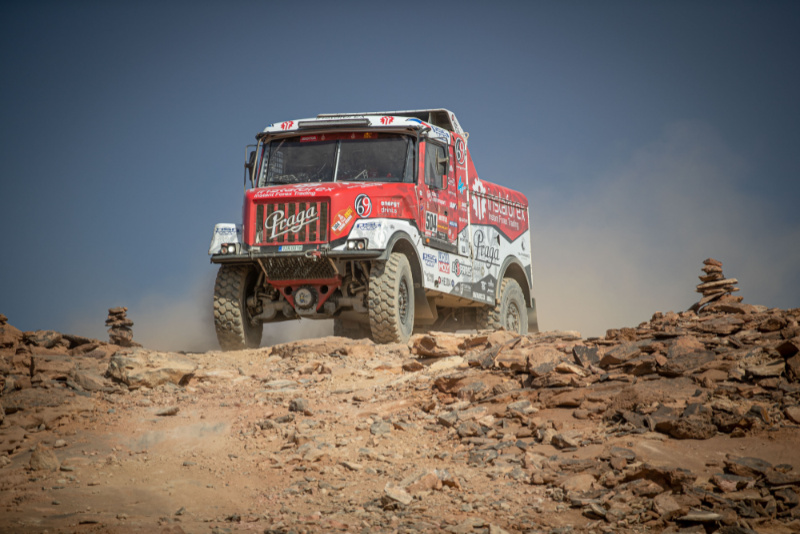 And it is not only Loprais' mechanic who is excited about tomorrow.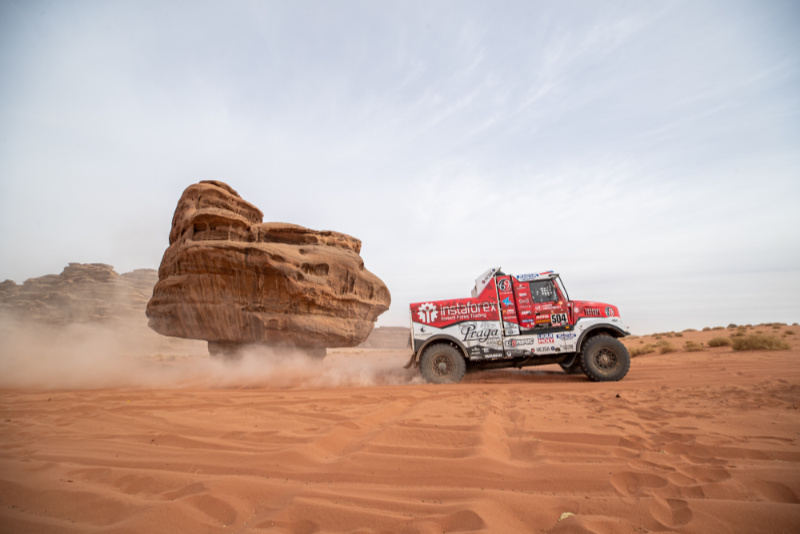 The penultimate Dakar Rally 2021 stage will lead from AlUla to Yanbu, and with 511 kilometres, it is going to be the longest stage of the event. Over 100 kilometres should run through a desert and after a few days, the crews will also face dunes again. However, they are not going to get a break from soil or stone terrains just yet. Even the race director David Castera said several times, that the eeventh stage is going to be the toughest one yet.