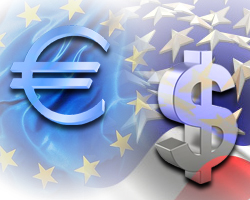 The euro resumed a downward trend and is currently trading below weekly pivot 1.3038. It is likely the weekly pivot level is a very strong resistance because last week it was a very strong support. The fact that now it is below it, it has become resistance. Therefore, the quote below this level can be deepened during the week, after the interest rate cut by the ECB earlier this month. The first weekly support is found at 1.2884, below this level the next target is at 1.2780 (S2). Therefore, we recomend the folowing signal for this week.
Signals for May 13 - 18, 2013
Sell in case of trading bellow 1.3039 (W_PPV), take profits are at 1.2884 and 1.2780 (W_S2), and stop loss is above weekly pivot (W_PPV).

Buy if it closes above 1.3039 (W_PPV), take profit is at 1.3143 (W_R1), stop loss is below 1.30.
____WEEKLY_______
Weekly - R3 = 1.3402
Weekly - R2 = 1.3298
Weekly - R1 = 1.3143
Weekly Pivot = 1.3039
Weekly - S1 = 1.2884
Weekly - S2 = 1.2780
Weekly - S3 = 1.2625

If you would like to get this indicator, feel free to contact me via email: gerardo.porras@analytics.instaforex.com
____MONTHLY____
Monthly – R3 = 1.3786
Monthly – R2 = 1.3494
Monthly – R1 = 1.3330
Monthly Pivot = 1.3038
Monthly – S1 = 1.2874
Monthly – S2 = 1.2582
Monthly – S3 = 1.2418
Performed by InstaForex Analyst, Analytical expert
InstaForex Group © 2007-2016