The InstaForex Loprais Praga teams' crew of Ales Loprais, Jaroslav Valtr jr. and Petr Pokora with a Praga truck finished the 2022 Dakar Rally in 21st place in the trucks category. Their battle for the podium was halted in the final quarter of the competition following technical issues.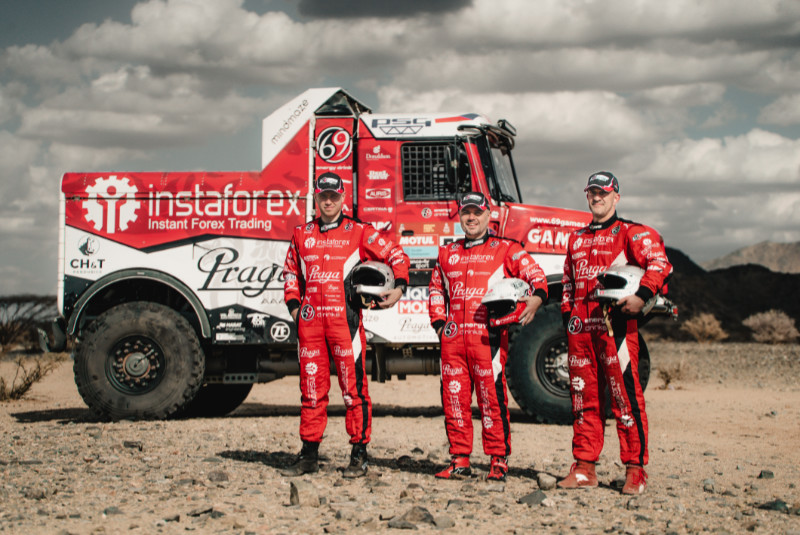 After they fixed the steering, which broke down following an unfortunate landing from a dune, Aleš Loprais and his crew handled the last two days of the Dakar Rally without any significant issue. But with such a large time penalty for not finishing a stage, they had no chance to get a decent result.
On Friday, January 14, the Czech crew in the Praga V4S DKR truck headed towards the final stage from Bisha to Jeddah, fighting at least for a decent stage result. And for a long time, they were close to the podium. However, just 35 kilometres before the end, they lost several minutes due to a puncture. In the end, it was just eighth position in the stage ranking. Yet, the team leaves Saudi Arabia feeling stronger, thankful, and ready for the next Dakar Rally.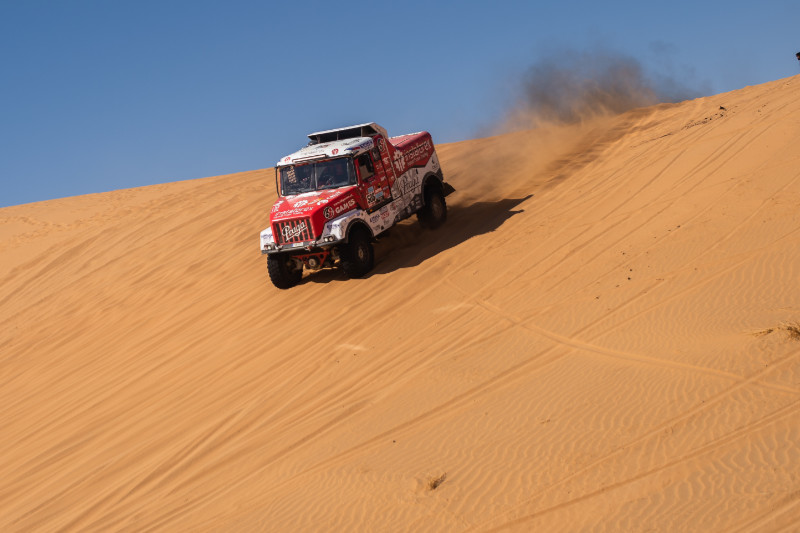 "This year's Dakar was very specific and very different to the previous years. First, I'd like to thank Karel, who led us through the whole competition, looking out for us and making sure we finish without any harm," says Ales Loprais, who is still thinking about his uncle and a six-time Dakar winner Karel Loprais, who sadly passed away just before the start of this year's event.
"Also, big thanks to the whole family because it wasn't easy for anyone. I believe that Karel's soul and energy will keep us pushing in the future as well. Also, big thanks to all our fans for the amazing atmosphere, they really kept us going. And huge thanks to our partners as well."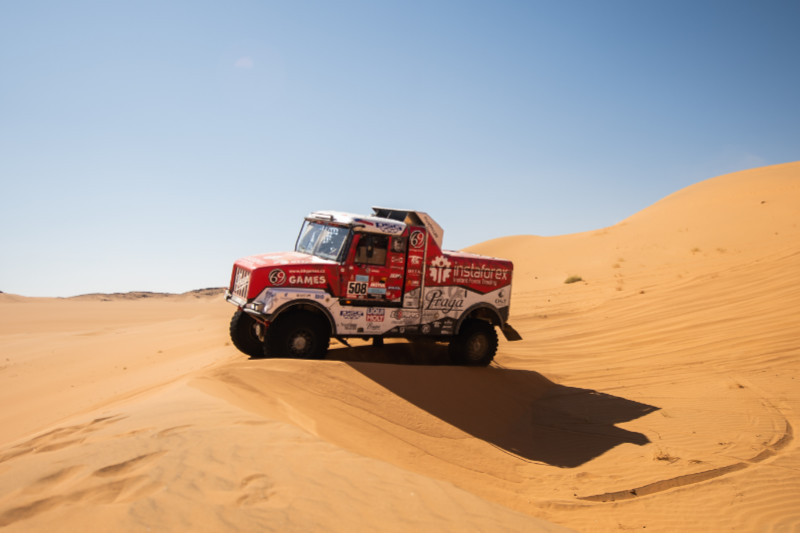 "We did our best. Of course, we wanted a podium. But it's very difficult against the Kamaz team. They have so many players in the game. Yet, I think we fought with honour and pride, and we put on a good performance. Also, I want to thank our amazing mechanics. We had an excellent group here, like a family. Jaroslav is going to be a great navigator and Butul [Petr Pokora], I don't need to add anything there," praises Loprais his crew.
"I think that we've managed to do big things with our small family team. We have a good pace and I believe that we still belong to the front. Thank you very much, and please keep supporting us."
For Petr Pokora, it was his fourth Dakar Rally as Ales Loprais' mechanic. And he was enjoying this great cooperation as always. And right after the finish, he was already thinking about the next steps.
"The truck is working very well, but we cannot be satisfied, or we won't improve. I'm already thinking what kind of technical changes we could do to make Lady even faster," smiles Petr Pokora.
"While we're not as happy as we would be if we were fighting for the podium until the end, still, we've finished the Dakar and that's never easy to achieve. However, now I'm already thinking about my family, my wife Terezka, children Adélka and Josef, my parents, and all the close ones, who were pushing us forward throughout the whole competition, and intensively lived it with us, even though from a distance. The 2022 Dakar Rally is over and I'm glad that I was part of it."
For many years, Ales Loprais put his trust in experienced foreign navigators. For the last ten years, he had a Czech navigator only twice – in 2017 and then this year, when he was joined by Jaroslav Valtr jr.
"I'm glad that even despite technical issues, we were able to make it to the end. I want to thank Aleš for the opportunity, and the guys from the team for a great event and a fantastic atmosphere," says Jaroslav Valtr jr., who had his Dakar debut just a year ago, with his father Jaroslav Valtr sr., but they did not finish the race.