After the ninth stage of the 2022 Dakar Rally, Ales Loprais in his Praga V4S DKR has managed to increase the gap to Andrey Karginov in Kamaz. He finished three minutes ahead of the Russian and has strengthened his fourth place in the trucks overall standings.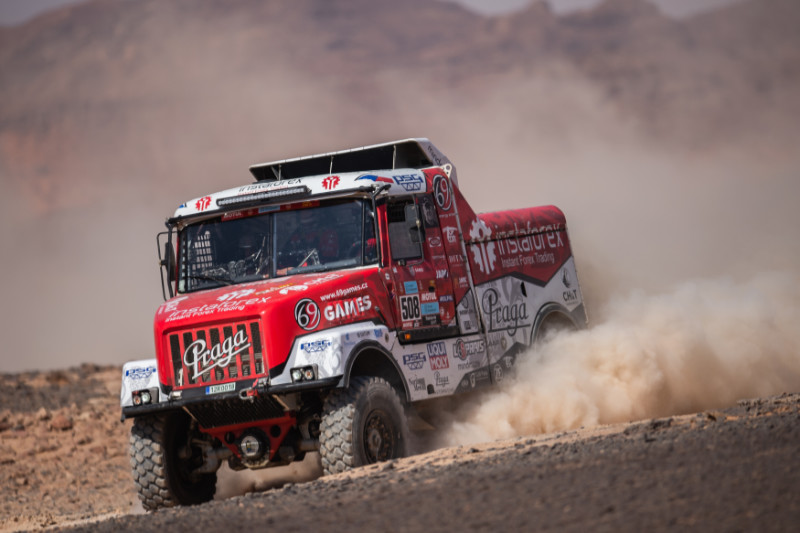 On Tuesday, January 11, the 2022 Dakar Rally continued with a loop stage around Wadi Ad Dawasir. It was 491 kilometres long, out of which 287 kilometres were timed. Unlike in the previous days, it had fewer dunes, but there was a much greater emphasis on dusty gravel routes and rocky sections. In the end, the best eight trucks finished only within 10 minutes of each other.
"We had lost something at the first waypoint, and Martin Macík got ahead of us. Then we spent some time behind him in the dust, and when the rocky section began, we also dropped behind Janus van Kasteren. But there was no point in risking our position, that we had been building until that point. And that proved to be the right decision, as we got him back in the dunes. He had an issue with his front axle after one hard landing. And in the sand, we also caught up with a Kamaz. However, we couldn't get past them, so we finished the special in the dust behind them," summarizes Aleš Loprais today's stage in which he finished in sixth place, six minutes behind the winner Eduard Nikolaev with a Kamaz.
"There wasn't much to gain in today's stage, but it was too easy to lose. We've managed to build a bit of a gap over Karginov. It's not anything great, but also not so bad," says the Instaforex Loprais Praga Team driver, who is currently fourth in the overall standings. He is 15 and a half minutes ahead of Karginov in fifth position.
"The truck was working flawlessly today. There were some nice dunes, even though not so many of them as before. It was much more about rocky sections and trial passages, in which we drove slower. There is a huge risk of getting a puncture, and it's always better to lose slightly on the stage, rather than in the overall standings," adds mechanic Petr Pokora.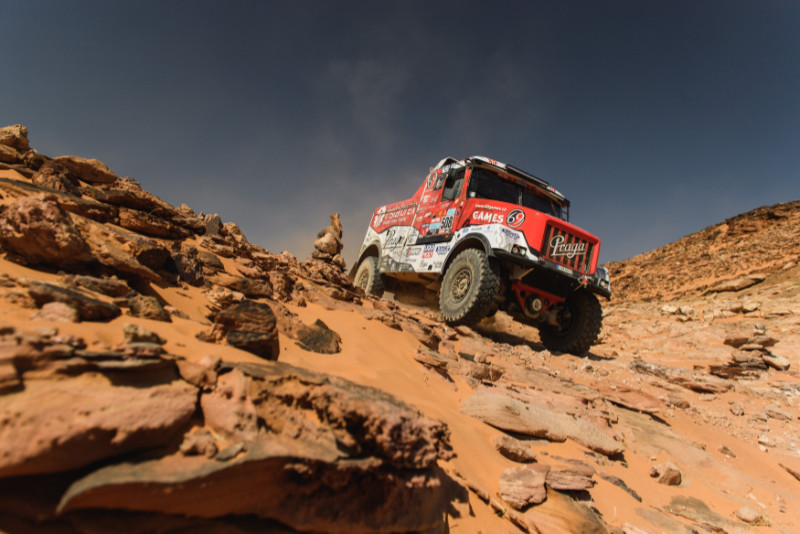 In the overall standings, the Praga #508 is still behind the top three Kamaz trucks. While Aleš Loprais, Jaroslav Valtr jr. and Petr Pokora are losing around an hour and a half to the current leader Dmitry Sotnikov, the gap to Anton Shibalov in third position is now around 51 minutes.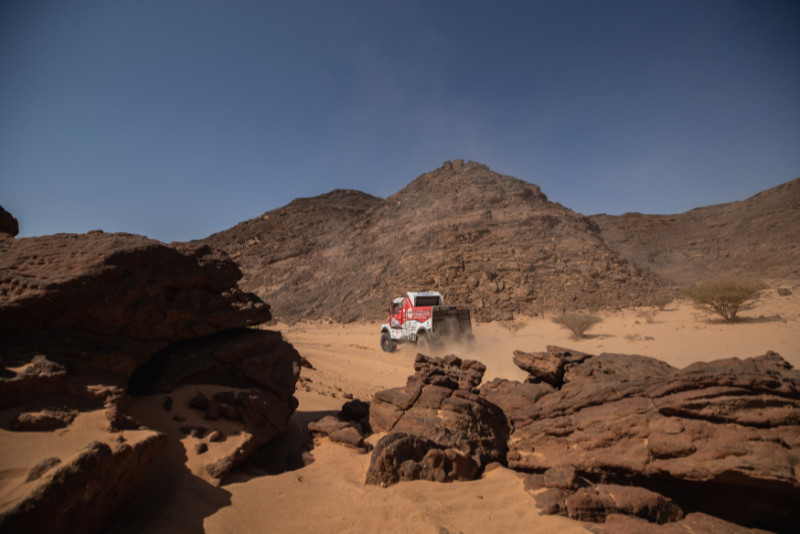 On Wednesday, January 12, the 2022 Dakar Rally heads to Bisha. The competitors will remember this stage from the previous year, even though it was in a reverse direction. It was here, where the bikers had complained about its dangerously fast profile. While the organisers have done some changes to the timed section (375 km), it still should be one of the fastest stages of the whole event.