While most of the competitors described the ninth stage of Dakar Rally 2021 as the toughest one yet, the InstaForex Loprais Praga Team had a relatively calm day. But of course, it was still a Dakar.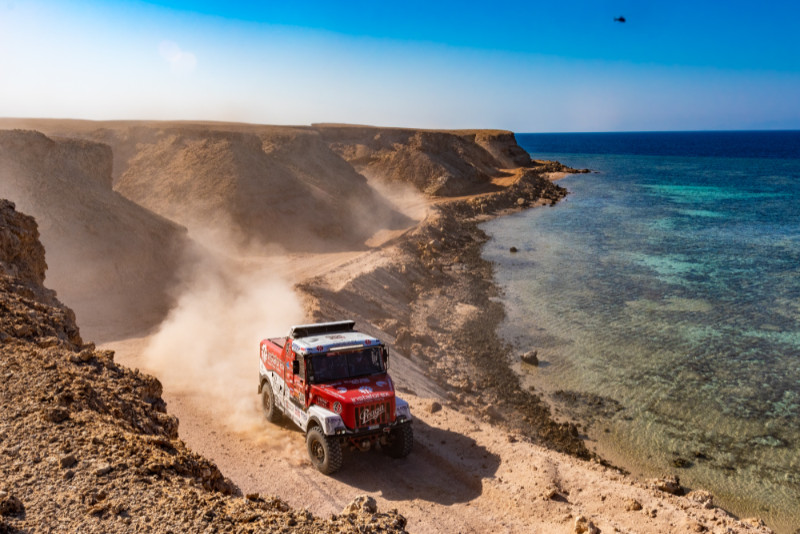 The loop stage around Neom had 465 kilometres and the organisers prepared a really difficult route. Its profile changed several times, and the pace as well. It offered various sections with rocks that are so prone to cause issues. The event is coming to an end and every minute counts. Changing tyres or fixing any kind of damage now costs twice as much.
However, Ales Loprais, Khalid Alkendi and Petr Pokora did not have to deal with any of it on Tuesday. They decided to ease off in dangerous sections with rocks and in the dust as well, as there is very little, they could do with it anyway. And it was the same for everyone.
The Praga V4S DKR number 504 finished in fourth place and it remains on the same position in the overall standings as well. With just three days to go, the crew is currently 17 minutes and 10 seconds away from podium positions.
"It could have been a bit better, but we decided to slow down a bit in the rocks. Two trucks that were ahead of us had a puncture there. We lost two places, and even though we picked up the pace again, we couldn't get ahead. It's a shame because it then lasted until the end. We tried to do it from the left, then from the right, but unsuccessfully. Also, we did a small navigation error in the dust, which cost us two minutes," describes Ales Loprais.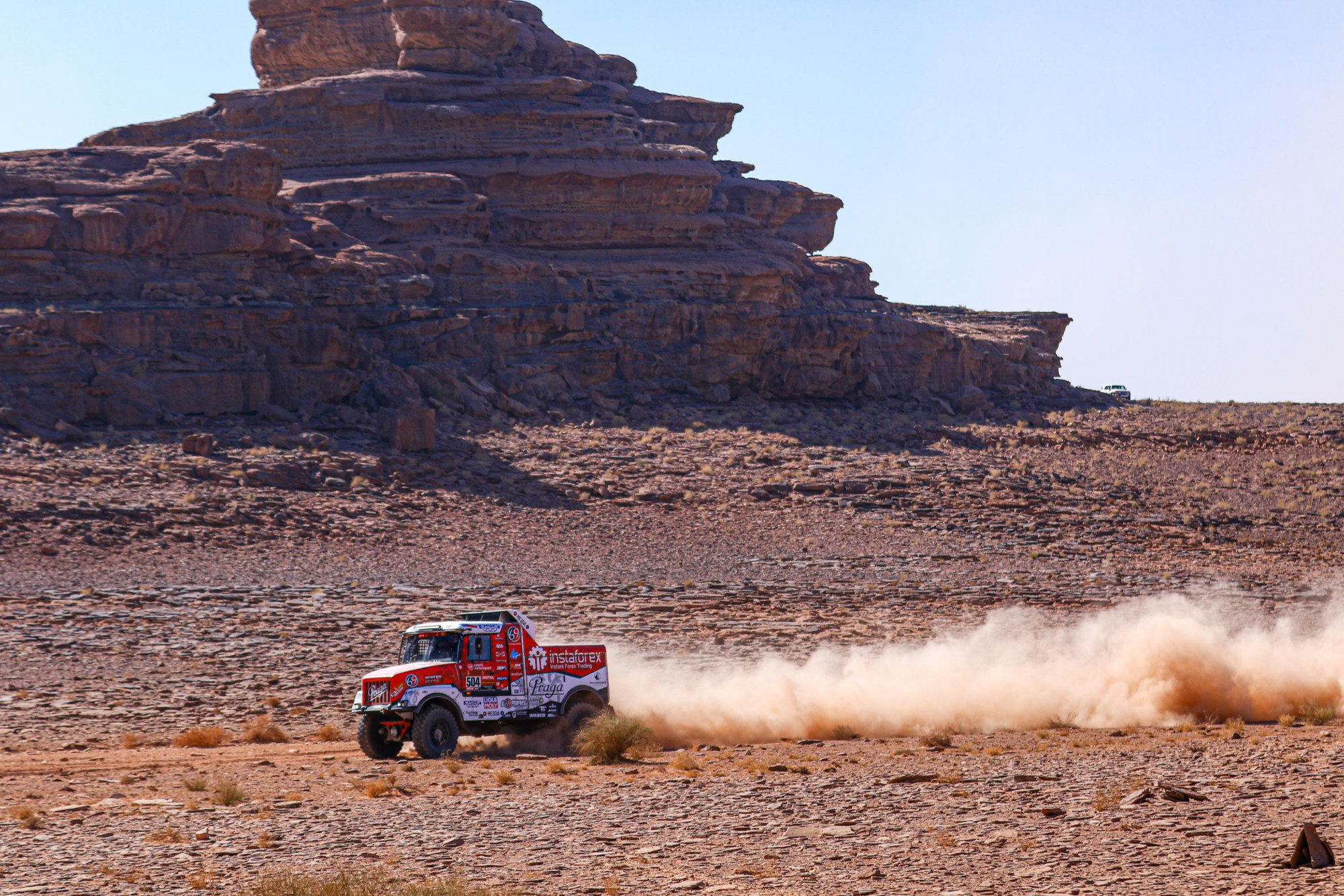 Yet, the team arrived in a positive mood at the bivouac. All the technical issues from the previous days are gone and the Praga truck works flawlessly.
"We had a really decent pace. It's great that the truck is working, we just have to wait for an open desert and some dune sections, which should come the day after tomorrow. We believe we could make some time there and move forward," says Loprais.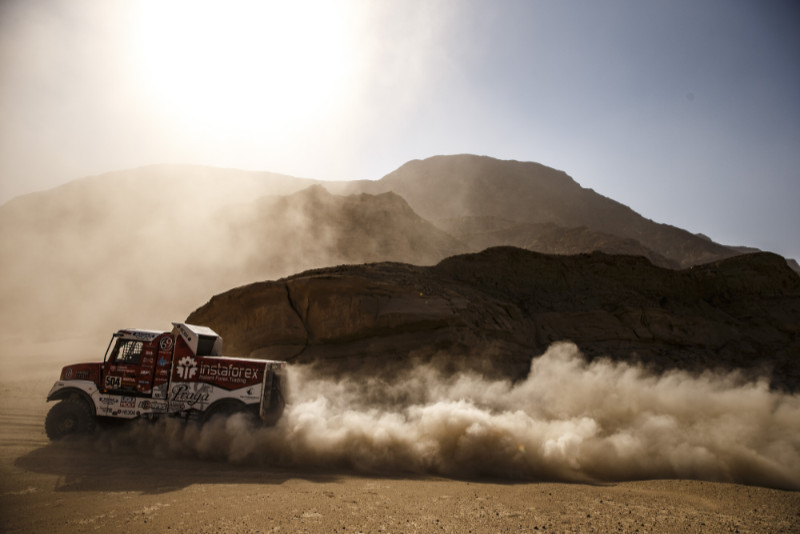 On Wednesday, January 13, the Dakar Rally heads from Neom to AlUla. The Stage 10 of the event will be 583 kilometres long, out of which 342 will be timed. The route should test the crews in the sand and with some sections with rocks as well. Also, the pace of the route should change several times, as narrow mountain tracks are combined with vast sand plains and some beautiful landscapes. And navigators are going to be busy once again.