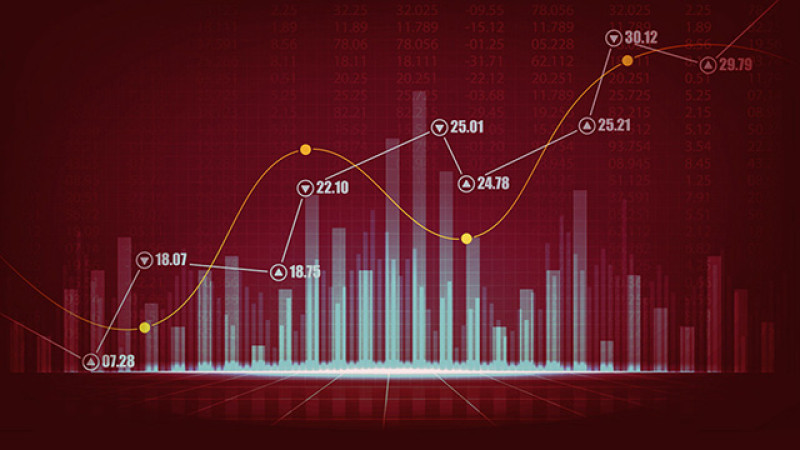 Automated trading is very user-friendly. Computer programs never get tired or emotional and always operate according to a certain algorithm.
The main features of trading robots as well as the ways to get or create one for yourself are discussed in the article "Automated forex trading using programs and robots."
In this article, we will take a closer look at automated trading and the types of trading robots.
How to get the most out of automated trading
At first glance, using trading robots looks simple: you can relax after downloading and running the program. The robot will trade for you.
However, it is actually not so simple. You must understand how trading works and know all the functions of robots to make the program operate efficiently and bring you profit.
Robot advertising is for novice traders who have no trading experience. Developers say traders can trust the robot and let it do all the work.
Meanwhile, professional traders prefer to combine automated trading with manual trading to get tangible results.
Traders must have a deep understanding of the market and how trading robots work.
Routine tasks are for robots, while more complex tasks are for traders.
The ability to quickly analyze large amounts of data is the clear advantage of artificial intelligence.
Let the robot analyze the market using its indicators but make trading decisions yourself based on what you know.
The robot is operating non-stop, it needs no breaks for sleep, food, and so on. Therefore, it can continuously track price movements.
Still, experienced traders keep an eye on trading robots as well as readjust and optimize them when they stop bringing desired profit.
It is important that the trading robot is suitable for your trading strategy as much as possible. When the strategy changes, you need to use another robot.
You can also have several robots if you implement different trading strategies on several accounts.
Types of trading robots
Each trading robot operates according to a certain algorithm, which allows it to determine when it is time to open or close trades.
Robots can be divided into categories based on various criteria. Thus, they can be semi-automatic and automatic depending on the degree of automation.
Semi-automatic robots analyze the market and give the trader signals to sell or buy an asset. Automatic robots can make transactions and perform market analysis.
Depending on the type of market, there are currency robots, CFD robots, crypto robots, and so on.
Based on the type of market activity, there can be flat and trend robots.
However, the division of trading robots on the basis of different trading strategies is the key one in our opinion. Let's now take a closer look at them.
So, depending on trading strategies or operating principles, trading robots are divided into: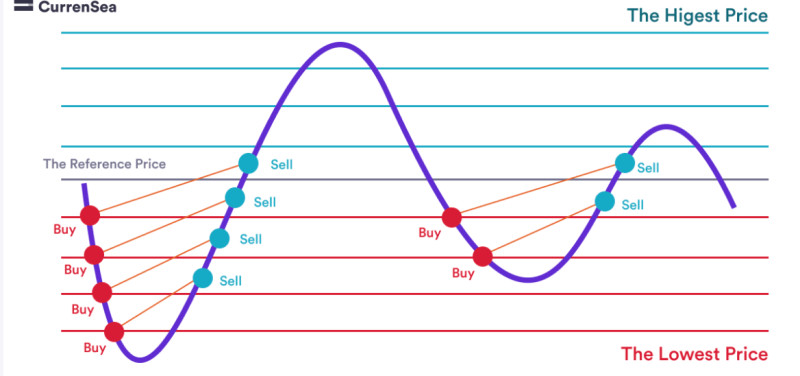 Grid robots. They operate, setting pending limit orders. A grid of orders is built in two directions, and it is a time-consuming process. Grid robots are one of the most effective and expensive trading robots.
Indicator robots. They use indicator signals to determine the moment to open/close a trade.
Non-indicator robots. They use graphical signals, such as candlestick patterns or gaps, instead of indicators to conduct analyses to find the moment to enter the market.
Multicurrency robots. They are able to diversify the portfolio by opening trades on several currency pairs at once. They are considered one of the most reliable robots because losses on one currency can be offset by others.
News robots. They analyze news, demand, and supply to determine a price direction and the moment to open/close a trade.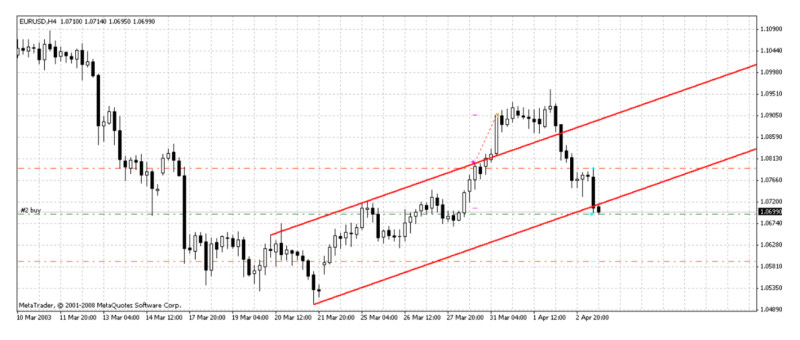 Trend robots. They are based on trends and use trend indicators to find when it is time to open/close a trade at the beginning of an uptrend or downtrend.
Averaging robots. They are based on the principles of the Martingale strategy. That is, they open a trade in the direction of a trend, and then, depending on the result, either continue following the trend or go in the opposite direction.
Scalpers. They are robots designed to open a great number of short positions, with each of them bringing little profit on their own but generating a large income together. Such robots pose the highest risk.
Free trading robots
Trading robots can also be free and paid.
Oftentimes, free programs are ineffective because they are unfinished or demo versions of more advanced expert advisors.
Sometimes, outdated robots also become free because their trading strategy is no longer relevant.
In addition, it can be that a broker pays for a trading robot but its end users get it for free.
There is another way to get a custom-made robot for free. All you need to do is find a young and ambitious programmer seeking hands-on experience.
This is a win-win solution because a developer gains valuable experience and you get a custom-made robot.
List of some free robots:
1. Equilibrium. This robot uses the trend strategy and operates in fairly short time frames. It produces small returns (profitability of about 5%) with drawdowns of about 3%.
2. Night Owl. This robot operates during the Asian session and uses the scalping strategy. It gives a 20% return, and the drawdown is 10%.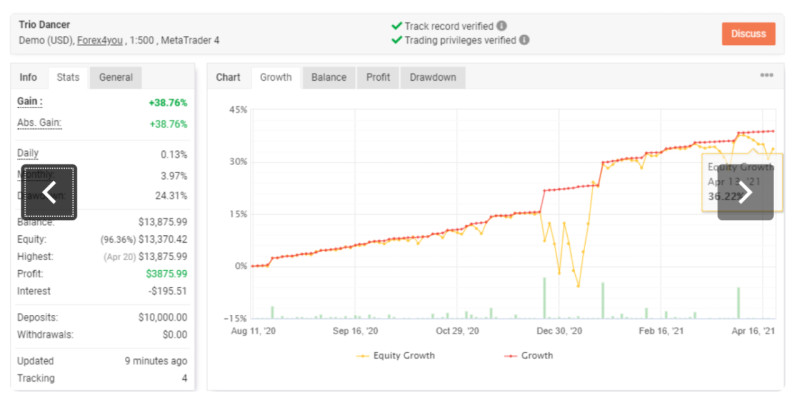 3. Trio Dancer. This robot operates based on the Martingale averaging principle, posing significant risks of losses. Profits should be withdrawn regularly to avoid such a possibility. It can provide a return of up to 70%. A maximum drawdown is 20%.
4. Wall Street Asia. It is a multicurrency robot that uses averaging and the order grid. It can trade 8 currency pairs at a time, pursuing the scalping strategy.
5. Generic A-TLP. This robot is based on the Bollinger bands. It could be applied for a specific time frame (M15) and currency pair (GBP/CHF). It produces a return of about 15%. A drawdown is about 2%.
Paid trading robots
Still, a good robot is a paid robot. In addition, it always costs a penny. The most efficient robots are usually designed by a team of programmers.
Moreover, the cost of trading robots varies and may even reach a thousand US dollars.
The benefits of paid robots are constant updates, technical support, stable operation, and other perks.
Above all else, for money, you can order exactly the robot you need. It will help you employ your own trading strategy.
List of some paid robots: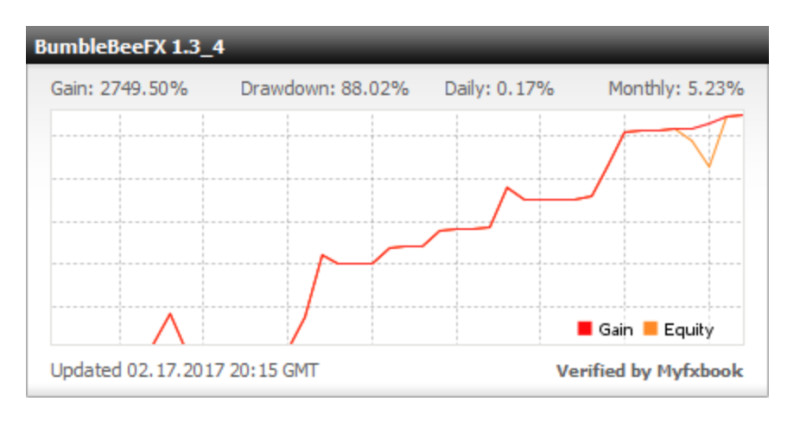 1. BumbleBeeFX. It is an indicator robot that is used for trading any currency in any time frame. The ability to update the algorithm whenever markets change is its predominant feature. This is one of the most expensive ($999) and reliable high-rated robots, providing a profit of up to 96% a year.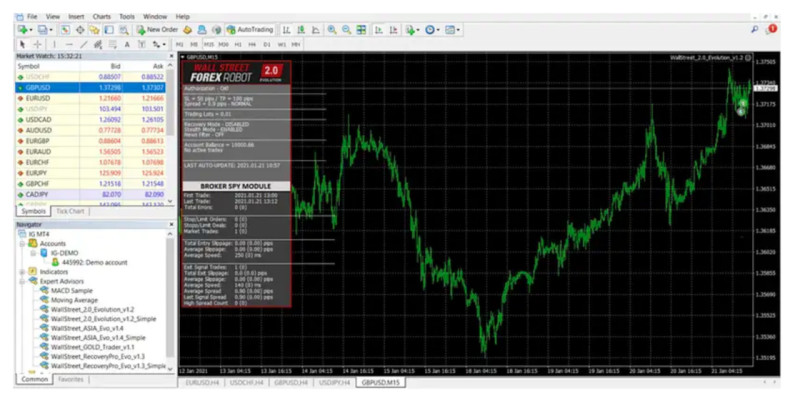 2. WallStreet Evolution 2.0. This program can show the most objective data and trades certain currency pairs the most efficiently in the M15 time frame. It is a scalper robot with low risks. The cost of this program is high – $891. By using this robot, you can receive an annual profit of up to 95%.
3. KeltnerPRO. This multicurrency robot uses news to analyze data. The program sets orders Stop Loss and Take Profit for each trade. This robot is cheaper than others – just $200. The program can bring an annual profit of up to 74%.
4. Steve. This trading robot, which promises an annual profit of up to 343%, is top-rated but costs a penny ($630). It uses the methods of mathematical and economic analysis, as well as the direction of the trend when making decisions. This is a new type of trading robot with neural networks as one of its functions.
5. Million Dollar Pips Robot. It is a trend robot designed to trade EUR/USD in the М1 time frame. It costs just $147 and provides an annual return of up to 47%. The ability to place a stop-loss order to protect the deposit at a time of uncertainty is its distinctive feature.
Final thoughts
In this article, we talk about how to maximize your profit using trading robots.
It is not enough to just buy or download a robot and exploit it. You should understand the basics of trading, trading strategies, and the algorithm of a trading robot.
Bots differ depending on the degree of automation, the types of markets where trading is carried out, and the trading strategies used by robots.
Robots can also be free and paid.
Using a free trading robot can be quite risky, as it can be unfinished or outdated.
The cost of paid robots can vary considerably. You can either choose an affordable program or one that would meet all your trading needs.
Read more:
Automated trading on stock exchange: TOP robots and programs
TOP robots for trading on Forex