| | | | |
| --- | --- | --- | --- |
| | EURUSD | 1.2838 | 1.2841 |
| | GBPUSD | 1.5186 | 1.5189 |
| | USDJPY | 102.69 | 102.72 |
| | USDCHF | 0.9694 | 0.9697 |
| | USDCAD | 1.0281 | 1.0284 |
| | EURJPY | 131.84 | 131.87 |
| | EURCHF | 1.2447 | 1.2452 |
| | GBPJPY | 155.9 | 155.97 |
| | GBPCHF | 1.4723 | 1.473 |
| | GOLD | 1345.03 | 1345.63 |
U.s. Home Mortgages Applications Declines in the Week ended April 6 -Mba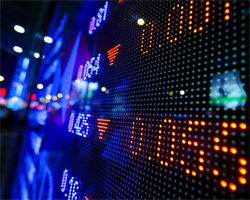 News
The Mortgage Bankers Association said its sea/adj index of mortgage application activity fell 2.4 pct in the week ended April 6.
The MBA's sea/adj index of refinancing applications slid 3.1 pct.
The gauge of loan requests for home purchases fared better, edging down only 0.5 pct.
Thepurchase applications had climbed for the previous two weeks
The refinance share of total mortgage activity eased for the eighth week in a row to 70.5 pct of applications from 71.2 pct on week ending April 6 ,the MBA said.
The fixed 30-year mortgage rates averaged 4.10 pct, down 6 bps from 4.16 pct the prior week.
The survey covers over 75 percent of U.S. retail residential mortgage applications, according to MBA.
Published: 2012-04-11 12:13:00 UTC+00
| | | |
| --- | --- | --- |
| | See also: Current support and resistance levels | |
EUR/USD
GBP/USD
USD/JPY
GBP/JPY
EUR/CHF
AUD/USD
$(this).corner("10px");
Trading Instruments
The best instruments for successful online Forex trading.