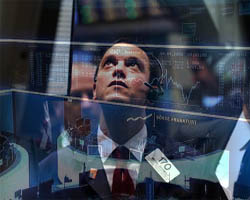 New orders received by Italian industrial enterprises declined more than expected in January, data from the statistical office Istat revealed Monday.
The number of new orders received in January fell 5.6 percent year-on-year on an unadjusted basis, compared to expectations for a 2.9 percent drop. On a seasonally adjusted basis, orders dropped 7.4 percent, while economists were expecting a 3.2 percent fall.
Industrial sales decreased 4.4 percent annually on a calendar adjusted basis, while there was a 4.9 percent decline in turnover on a seasonally adjusted month-on-month basis.
Published: 2012-03-19 10:24:00 UTC+00