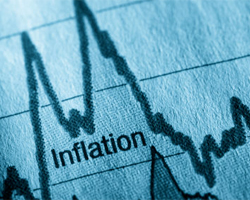 Inflation reports released by the Chinese National Bureau validated a central bank action last week, when rates were reduced to reinvigorate sagging growth.
Government data released on Saturday evealed that the consuner price index for China rose by 3 percent year-over-year in May compared to a 3.4 rate in the previous month. Economists had expected inflation to cool off to a 3.2 percent.
The cool off reflected the thawing in food price inflation to 6.4 percent, while the increase in non-food prices also slowed to 1.4 percent.
Meanwhile, producer prices declined 1.4 percent year-over-year compared to the 0.7 percent drop in April and the 1.1 percent decline expected by economists.
Retail sales rose 13.8 percent in nominal terms and by 11 percent in real terms. At the same time, private fixed asset investments for the first five months of the year rose 26.7 percent year-over-year in nominal terms
Published: 2012-06-09 07:15:00 UTC+00