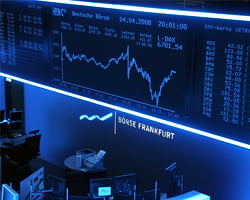 New orders received by Greek industries decreased for the ninth consecutive month in June, and the rate of fall accelerated from the previous month, data released by the Hellenic Statistical Authority showed Monday.
Industrial new orders decreased 8.8 percent on an annual basis in June, faster than the 7.6 percent fall seen in May. The latest fall was the ninth in a row.
Orders in the domestic market were lower by 16.4 percent compared to June 2011. Orders from the overseas market dropped 2.2 percent annually during the month, with orders for the Eurozone and non-Eurozone states falling by 1.6 percent and 2.7 percent respectively.
Separately, the agency said turnover in the Greek industrial sector increased 0.7 percent year-on-year in June, recovering from the previous month's 3.7 percent decrease. Mining and quarrying turnover increased 15.6 percent, while manufacturing turnover gained 0.5 percent.
The rebound was driven by a 6.5 percent growth in overseas sales, with turnover in countries outside the Eurozone climbing 10.4 percent. Sales in the Eurozone and the domestic market were lower by 0.3 percent and 3 percent respectively from last year, data showed.
Published: 2012-08-20 14:17:00 UTC+00