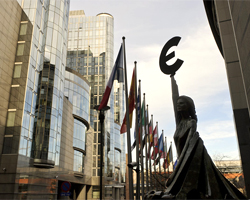 The German government on Wednesday confirmed 2012 economic growth projection at 0.7 percent. For 2013, growth is seen at 1.6 percent, unchanged from autumn forecast.
Economy Minister Philipp Roesler said the economy is back on track. Economic growth is gaining momentum and the German economy remains the growth engine of Europe.
He said Germany supports the European Central Bank to return to normal mode of monetary policy and to focus on its clear mandate of price stability.
Further, he said rising oil prices could trigger inflation which would emerge as a risk for Germany's upswing.
Pubblicato: 2012-04-25 12:38:00 UTC+00