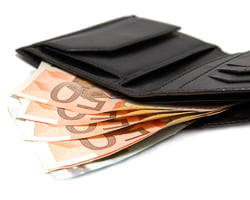 Quotes from Societe Generale Cross Asset Research:
-The S&P 500 composite has clearly outperformed the EuroStoxx 50 index since the start of the eurozone debt crisis. 
-Mr  Draghi said last week that LTRO money is taking more time than initially thought to transfer to the real economy. He also sees the euro area in its 'most difficult' austerity phase.
-The US economy could be derailed after the November elections, when the budget deficit and public debt trajectories will have to be addressed, at last.
Pubblicato: 2012-04-30 11:49:00 UTC+00