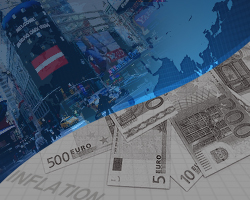 A pre-emptive interest rate reduction announced by China last week was justified, as government data released Saturday showed that inflation cooled and growth slowed. That said, ominous proofs of slowdown the markets were dreading following the rate reduction did not materialize.
Inflation reports released by the Chinese National Statistical Bureau validated a central bank action last week, when rates were reduced to reinvigorate sagging growth.
The consuner price index for China rose by 3 percent year-over-year in May compared to a 3.4 rate in the previous month. Economists had expected inflation to cool off to a 3.2 percent.
The cool off reflected the thawing in food price inflation to 6.4 percent, while the increase in non-food prices also slowed to 1.4 percent.
Meanwhile, producer prices declined 1.4 percent year-over-year compared to the 0.7 percent drop in April and the 1.1 percent decline expected by economists.
Retail sales rose 13.8 percent in nominal terms and by 11 percent in real terms. In April, the nominal retail sales growth was 14.1 percent. At the same time, private fixed asset investments for the first five months of the year rose 26.7 percent year-over-year in nominal terms.
At the same time, industrial output rose 9.6 percent year-over-year in May, more than the 9.3 percent increase in April.
In an unexpected move, the central bank last Thursday cut its benchmark interest rates for the first time since 2008. The People's Bank of China also reduced its lending rate by a quarter point.
The reduction currently underlined the fact that policymakers focus more on economic activity than inflation. The rate cut also triggered concerns that the economy may be weakening more than previously expected.
The second largest economy grew at an annual rate of 8.1 percent in the first quarter of the year, the slowest pace in almost three years. The World Bank expects China's economic growth to ease to 8.2 percent in 2012 from 9.2 percent in 2011.
China expects its economy to grow 7.5 percent in 2012, which is below the 8 percent target set for the past eight years.
As slow economic growth provides little scope for policy adjustment, the government early this week postponed introduction of new bank capital rules to the start of next year.
In order to improve lending and liquidity, the PBoC lowered the reserve requirement ratio by 50 basis point in May after a similar move in February.
Pubblicato: 2012-06-09 09:14:00 UTC+00