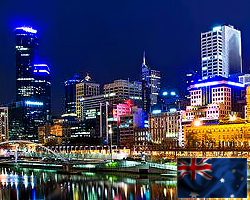 Australia's exports earnings from resources and energy in 2011-12 are expected to be weaker than forecast in December, the latest report from the Bureau of Resources and Energy Economics (BREE) revealed Wednesday.
According to the report, the country's exports of resources and energy will likely rise by 8 percent to A$199 billion in financial year 2012 from an upwardly revised A$185 billion in 2010-11. In its December quarter report, BREE projected the total value of exports to rise to A$205.8 billion.
Earnings from energy exports is seen rising 7 percent on year to A$77 billion during fiscal 2012 from A$72 billion in fiscal 2011. This compares with the December estimate of A$83 billion.
Earnings from sales of metals and minerals are estimated to total A$121.98 billion, 8 percent higher than A$113.2 billion in 2010-11. The projection is almost intact compared to the December forecast f A$122 billion.
Nonetheless, over the next five years, resources and energy commodity export earnings are forecast to continue to grow over the medium term to reach a record A$225 billion, the Bureau said.
"Despite projections of lower commodity prices relative to 2010-11 over the medium term, increased resources and energy export earnings are projected to be underpinned by substantially greater export volumes for most commodities," BREE's Executive Director and Chief Economist Quentin Grafton said.
A large proportion of increases in export earnings are expected to come from Liquefied Natural Gas (LNG), with export earnings forecast to treble over the five-year period to A$30 billion.
Between fiscal 2011-12 and 2016-17, export volumes are forecast to increase 62 percent for iron ore, 47 percent for metallurgical coal and 65 percent for thermal coal.
Zveřejněné: 2012-03-21 07:41:00 UTC+00