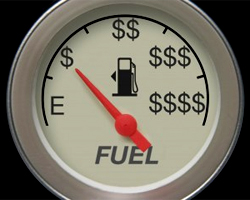 South Africa's producer price inflation slowed to the lowest level in ten months in March, and came in below economists' forecast, data released by Statistics South Africa showed Thursday.
Output price inflation eased to 7.2 percent in March from 8.3 percent in April. Economists were looking for an 8 percent annual growth in producer prices. The latest figure was the lowest since May 2011, when output prices moved up 6.9 percent.
Output prices of exported commodities advanced 4.6 percent annually during the month, while prices of imported goods climbed 9.9 percent.
Month-on-month, output prices decreased 0.1 percent in March, contrary to economists expectations for a 0.6 percent increase.
Published: 2012-04-26 10:48:00 UTC+00