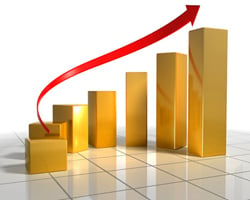 Italy's retail trade increased from the previous month in February, contrary to economists expectations for a decline, data released by statistical office Istat showed Friday.
Retail sales increased a seasonally adjusted 0.6 percent on a monthly basis in February, while economists were looking for a 0.2 percent decline.
Retail trade of food products advanced 0.7 percent month-on-month, while sales of non-food products moved up 0.6 percent.
On an annual basis, retail sales edged up 0.1 percent in February. Economists expected sales to decrease 1.9 percent annually. In the January-February period, retail sales decreased 0.6 percent from the corresponding period a year earlier, the agency said.
Published: 2012-04-27 09:20:00 UTC+00