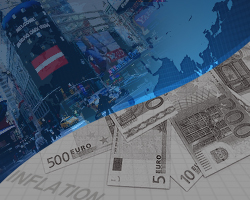 U.S. workers took home more pay in March but growth in consumer spending slowed somewhat, according to figures released Monday by the Commerce Department.
Department figures put U.S. personal incomes up 0.4 percent in March, slightly higher than the 0.3 percent growth posted for February.
That comes in slightly higher than the 0.3 percent growth predicted by most economists.
Furthermore, the February personal income figures were revised up from the 0.2 percent growth rate initially reported.
Consumer spending, while still up for the month, did not keep pace with rising incomes, growing 0.3 percent.
That comes in somewhat below the 0.4 percent predicted by most economists and the revised growth rate of 0.9 percent for February. The February growth in consumer spending was the largest month-to-month increase since August 2009.
The price index for personal consumption expenditures, a measure of potential inflation, increased 0.2 percent in March, a lower rate of growth than the 0.3 percent increase posted in February.
The "core" PCE price index, which excludes the volatile food and energy sectors, also increased 0.2 percent after rising 0.1 percent in February.
The increases in the PCE price index overall and the core PCE prices were both in line with the expectations of most economists.
Personal savings ticked up in March, with the personal savings rate - a measure of savings as a percent of disposable income - rising to 3.8 percent in March from the 3.7 percent rate in February.
Published: 2012-04-30 14:49:00 UTC+00