| | | | |
| --- | --- | --- | --- |
| | EURUSD | 1.2848 | 1.2851 |
| | GBPUSD | 1.504 | 1.5043 |
| | USDJPY | 102.67 | 102.7 |
| | USDCHF | 0.9779 | 0.9782 |
| | USDCAD | 1.0369 | 1.0372 |
| | EURJPY | 131.93 | 131.96 |
| | EURCHF | 1.2565 | 1.257 |
| | GBPJPY | 154.38 | 154.45 |
| | GBPCHF | 1.4708 | 1.4715 |
| | GOLD | 1367.74 | 1368.34 |
Fisher : Not Ready to Advocate Exit Strategy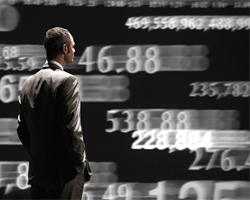 US Fed should not raise interest rates yet and should not go for an exit strategy - Fisher
He said "I'm not yet ready to advocate an exit strategy," and added "We have to stop accommodating first."
Fisher said he does not believe the Fed should extend Operation Twist.



Published: 2012-05-08 19:26:00 UTC+00
| | | |
| --- | --- | --- |
| | See also: Current support and resistance levels | |
EUR/USD
GBP/USD
USD/JPY
GBP/JPY
EUR/CHF
AUD/USD
$(this).corner("10px");
Trading Instruments
The best instruments for successful online Forex trading.