| | | | |
| --- | --- | --- | --- |
| | EURUSD | 1.2933 | 1.2936 |
| | GBPUSD | 1.5109 | 1.5112 |
| | USDJPY | 101.7 | 101.73 |
| | USDCHF | 0.9671 | 0.9674 |
| | USDCAD | 1.0313 | 1.0316 |
| | EURJPY | 131.54 | 131.57 |
| | EURCHF | 1.251 | 1.2513 |
| | GBPJPY | 153.62 | 153.69 |
| | GBPCHF | 1.4612 | 1.4619 |
| | GOLD | 1392.65 | 1393.25 |
Canada's Osfi: Low Interest Rates Could Prompt more Debt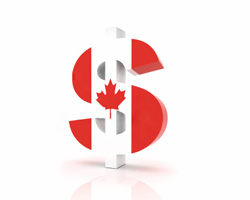 Canada's banking watchdog OSFI said prolonged low interest rates could lead to more debt
OSFI also suggested that pulling back aggressively on spending could be bad news for the economy, saying "less robust and less resilient to adverse shocks compared to the last recession."
OSFI and Canadian banks may need to devote more resources in the year ahead to strengthening financial regulation.
Quotes
"Elevated household debt levels not only make households vulnerable to adverse shocks but continued low interest rates could encourage even higher household indebtedness for a period of time."
Office of the Superintendent of Financial Institutions report
Published: 2012-05-08 20:51:00 UTC+00
| | | |
| --- | --- | --- |
| | See also: Current support and resistance levels | |
EUR/USD
GBP/USD
USD/JPY
GBP/JPY
EUR/CHF
AUD/USD
$(this).corner("10px");
Trading Instruments
The best instruments for successful online Forex trading.