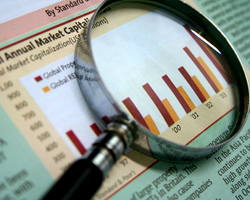 The German economy is expected to grow 0.7 percent in 2012, slightly faster than forecast in December, according to a twice-yearly report published by Ifo institute on Thursday.
In December, the institute projected a 0.4 percent expansion for the economy. However, the think tank observed that the increased uncertainty in Eurozone continued to dampen German economic momentum.
In 2013, the gross domestic product is expected to grow 1.3 percent, buoyed by strong domestic demand.
Unemployment is expected to fall to 6.6 percent next year from 6.7 percent in 2012. Consumer price inflation is projected to remain stable at 2 percent.
Published: 2012-06-28 08:34:00 UTC+00