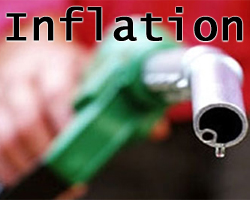 The Bank of England retained its quantitative easing unchanged at GBP 325 billion through a split vote as two members preferred a GBP 25 billion increase in the programme, the minutes of the meeting showed Wednesday.
All members voted to retain a record low 0.5 percent interest rate. The meeting was held on March 7 and 8.
"The Committee judged that the recent data had evolved in line with its expectations and that there had been little change to the balance of risks to UK activity and inflation," the minutes revealed.
Seven members voted to retain QE at GBP 325 billion, while David Miles and Adam Posen sought to increase the size of the asset purchase programme by a further GBP 25 billion to GBP 350 billion. They continued to think that a larger monetary stimulus was warranted to reduce the risk that persistently weak growth would damage the future supply capacity of the economy.
Pubblicato: 2012-03-21 10:49:00 UTC+00