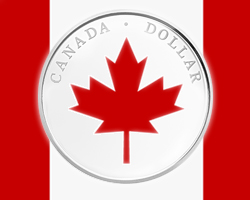 Canadian housing starts unexpectedly rose in March, confirming that the nation's robust housing market remains resilient despite concerns about the global economy.
The seasonally adjusted annual rate of housing starts was 215,600 units in March, according to figures released by Canada Mortgage and Housing Corporation (CMHC) Wednesday morning. This is up from 205,300 units in February, and above expectations for a rate of 202,000.
"The upward movement in March was largely due to an increase in multiple starts, particularly in Ontario and the Prairies. This was partly offset by a decrease in multiple starts in British Columbia and Quebec, while single-detached starts decreased marginally country-wide," said Mathieu Laberge, Deputy Chief Economist at CMHC's Market Analysis Centre.
The seasonally adjusted annual rate of urban starts increased by 4.2 percent to 192,100 units in March. Starts of condos and apartments in Ontario increased by 50.4 percent.
Published: 2012-04-11 13:26:00 UTC+00