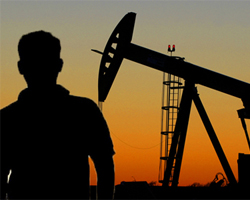 Exxon Mobil will no longer be considered by Iraq's Oil Ministry for their fourth licensing auction to be held on May 30-31 in Baghdad, Iraq, the country confirmed Thursday.
A list was issued by Iraq's Petroleum Contracts and Licensing Directorate, for the bid round. Dallas-based Exxon Mobile was not one of the 47 firms on the list, which included Syrian General Oil, Exxon Mobil.
Iraq's Oil Ministry was said to have excluded Exxon Mobil on the basis of Exxon's ties with the Kurdish Regional Government, as Iraq considers the KRG illegal. Exxon isn't the only U.S. company to suffer consequences - the Hess Corporation was excluded from participating in Iraq's energy auction last year due to signed documents uncovered between Hess and the KRG.
"The Final Tender Protocol and the definitive model Contract have been issued to all prequalified companies," Abdul Mahdy Al-Ameedi, director general of the Petroleum Contracts and Licensing Directorate (PCLD), said in a statement.
"We are looking forward to welcoming all participating companies in Baghdad."
Published: 2012-04-19 18:20:00 UTC+00