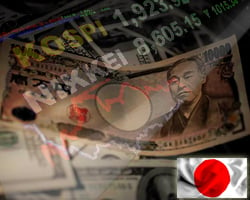 Japan's leading index rose for a second consecutive month in February, but the index reading was revised down from its initial reading, according to a final report from the Cabinet Office, published Monday.
The leading index rose to 96.3 percent in February from 94.6 in January. The February reading in the preliminary report was 96.6. The index signals the direction of the economy in the months ahead.
The coincident index, which assesses the current state of the economy, rose to 95 from 94.1 in January. This was revised up from the earlier score of 93.7.
The lagging index for February was also revised up to 86.3 from a preliminary reading of 85.6. In January, the index scored 83.8.
Published: 2012-04-23 06:15:00 UTC+00