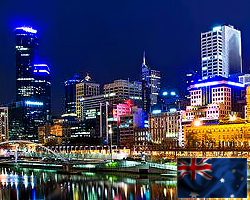 A leading indicator of economic activity in Australia remained unchanged in February after a sharp rise in January, suggesting moderate growth of the economy in the coming months.
The Conference Board said that its leading economic indicator was unchanged in February, following a 1 percent increase in January as a large positive contribution from building approvals was offset by negative contribution from rural goods exports.
Also, the weaknesses among the leading indicators have been more widespread than the strengths in recent months.
The coincident index, that measures the current economic activity, also remained flat in February. The index increased 0.3 percent in January.
Taken together, the recent behavior of the composite indexes suggests that moderate economic growth is likely to continue in the near term, the Conference Board said.
Published: 2012-04-26 03:58:00 UTC+00