| | | | |
| --- | --- | --- | --- |
| | EURUSD | 1.2854 | 1.2857 |
| | GBPUSD | 1.5043 | 1.5046 |
| | USDJPY | 103.18 | 103.21 |
| | USDCHF | 0.979 | 0.9793 |
| | USDCAD | 1.0369 | 1.0372 |
| | EURJPY | 132.64 | 132.67 |
| | EURCHF | 1.2585 | 1.259 |
| | GBPJPY | 155.18 | 155.25 |
| | GBPCHF | 1.4729 | 1.4736 |
| | GOLD | 1370.37 | 1370.97 |
Spain to Stress Test Banks Again by Oct to Focus on Seven Lenders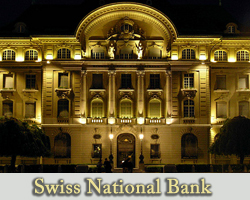 Spain will carry out stress tests of its banks by Oct with a focus on seven lenders - document showed after audit
The test gives Spain at least two more months to negotiate for direct cash injections into lenders as part of a European aid package
Economy Minister Luis de Guindos said direct European aid for the banks was still an option although EZ nations had initially ruled it out.
A first independent audit showed the sector needs up to 62 billion euros and said Spain's three biggest banks would not need extra capital even in a stressed scenario.
It also said immediate problems were limited to four banks: Bankia and CatalunyaCaixa, NovaGalicia and Banco de Valencia, all three already nationalized.
Published: 2012-06-22 18:41:00 UTC+00
| | | |
| --- | --- | --- |
| | See also: Current support and resistance levels | |
EUR/USD
GBP/USD
USD/JPY
GBP/JPY
EUR/CHF
AUD/USD
$(this).corner("10px");
Trading Instruments
The best instruments for successful online Forex trading.