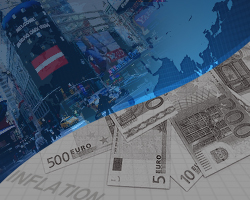 Thailand's real economic output is expected to grow 5.5 percent this year, the International Monetary Fund mission led by Thomas Rumbaugh concluded in the economic review. As the global economy remains subdued, robust domestic demand will be necessary to sustain the recovery.
Thailand's growth will pick up further to 7.5 percent in 2013. But the forecast is subject to downside risks, like possibility of strains in Europe undermining global growth and any renewed domestic uncertainty.
The current accommodative stance of the Bank of Thailand is appropriate. Nonetheless, monetary stimulus should be gradually phased out after the economy recovers, Rumbaugh said at a press briefing.
The medium term task should be to ensure rapid and sustained growth. "Tapping underdeveloped regions and spreading growth more geographically across the nation would help support annual growth of 5 percent over the medium term, with low inflation," he said.
Objavljeno: 2012-02-24 12:16:00 UTC+00