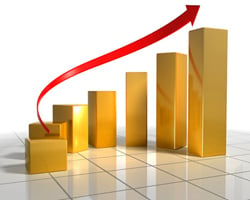 Belgium's business confidence deteriorated for the second month in a row in April, defying economists' forecast for a modest improvement, data from a survey by the National Bank of Belgium showed Tuesday.
The business confidence index dropped to -10.7 in April from -9.6 in March, marking the second consecutive deterioration in sentiment. Economists were looking for a reading of -9.1.
Entrepreneurs in the manufacturing sector were more downbeat about their businesses in April, with the relevant indicator declining to -12.4 from -10.7 in the previous month. The seasonally adjusted capacity utilization rate weakened to 78.1 percent from 78.4 percent, after having stabilized in January.
The indicator of confidence in the construction industry, meanwhile, improved to -9.8 during the month from -12.1 in the preceding month.
Belgian traders turned more upbeat about prospects for their businesses in April. The corresponding indicator rose notably to -14.4 from the March reading of -20.6. Meanwhile, confidence among operators in business-related services declined to -2.7 in April from 1.2 in March, data showed.
Uverejnené: 2012-04-24 14:18:00 UTC+00